GPSA Member




Glass & Pottery Sellers' Association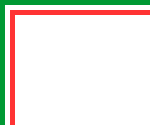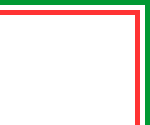 Pair SUPERB Murano Love Birds OBALL Luigi ONESTO Alabastro ArT GLaS LABEL Italy
Item pictured is same one you will receive!

ALSO PICTURED: A small sampling of the hundreds of art glass,
pottery and antique items that we have listed, right now!

View Our Other Items For Sale

Please carefully inspect all the photos--
at full resolution--before you purchase.
Try to ignore any flash, reflection or
cast shadow. Thank you.


Murano • Venetian


ITALIAN ArT GLaSs



Genuine
Luigi Onesto


Vetreria
OBALL


Two
Love Birds



• Hand Made
• Pink - Clear
• Alabastro
• Pair



Made in
Murano, Italy

OnMyWatch is glad to be offering these elegant, genuine Luigi Onesto OBALL Italian alabastro art glass love birds. Though they still do not carry the original label from the furnace, but we show them with another comparable labeled bird that we have listed which clearly establishes their identity (see "COMP" photos). From one of Murano's foremost art glass houses (see About the Artist, below). We estimate they were made about 1975. Pontil/bases were made ground-flat, polished and show the expected shelf-wear from movement on display. Excellent addition to any art glass collection, or a thoughtful gift for a special person--including yourself!
DIMENSIONS: 5" & 4½" long (12.7 cm) x 3¼" tall x 2¾" wide
WEIGHT: 1 Pound, 3 Ounces (539 g) the pair
CONDITION: Excellent vintage condition! No damage or restoration found.
We remain at your disposal for any further information.

FULL CONDITION REPORT: We thoroughly inspected this piece and found that no cracks, chips, nicks, scuffs, flea bites, flakes, hairlines, significant scratches (located other than weight-bearing base), repairs, stains, residue, evidence of grinding or signs of restoration could be seen or felt. Any natural indentations, bubbles, tool marks, carbon/ash deposits, and/or any other natural textural features are all original and normal for hand blown glass. Wear to base is normal and consistent with age. Please review all high resolution photos, at full size, in forming your own opinions.
Well wrapped, promptly shipped & guaranteed to please!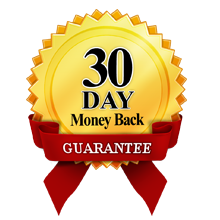 We take pride in honest representation of all listed items and
the integrity to resolve issues if something was overlooked,
as evidenced by our long history of 100% positive feedback.
---


About the Maker

Luigi Onesto
Vetreria Oball
Vetreria Oball was established in 1970 in Murano, Italy. The founding father Luigi Onesto was one of the greatest Murano glassmakers in Italy. He dreamed his artworks and then out of the molten glass he created his dreams.
Working with the liquid glass enabled Luigi to find himself and loose himself at the same time. He had an irresistible urge to create masterpieces that capture emotions in the finished glass.
Oscar Wilde once said, "Art never expresses anything but itself." The artworks of Luigi Onesto are emotion incarnates. The masterpieces love, hate and weep. They are true representation of the soul.

The sons: Fabio and Michele Onesto are two of the best contemporary glass masters in the lagoon of Venice, Italy. The magic of the underwater sea life inspired the brothers to break the traditional rules of sommerso glassmaking and create something unconventional. The unique artworks created by the Fabio and Michele capture the boundless magic of the sea.
---
COMBINED SHIPPING
when safe and economical!
View Our Other Items For Sale


Directly from a
SMOKE & FUR-FREE
environment!
---

Add OnMyWatch to your Favorite Sellers



---

Small Print
BEWARE of FAKE Murano Glass!

All Murano art glass is made on the small Italian island group of Murano--in Venice bay. Even those glassblowers who may have learned in Italy, or have ancestors from Murano, don't make 'Murano glass'! The Chinese have for the past 20-years been trying to copy Murano birds, free-forms, fish, sailboats, vases and other inferior quality items that they mass-produce in China and flood the U.S. market, trying to pass them off as genuine. Any item labeled "Murano Cristalleria Ann Primrose", "Murano Minchella Collection", "Murano Stile d'Art" or "Murano Glassware" are easily recognized as one of the more common Chinese knock-off brands. Many fakes are not labeled, or have telltale labels removed! These manufacturers, importers and retailers are engaging in blatant lies, trying to convince buyers to purchase a phony, inferior product!

How to protect yourself: Always buy from a reputable, knowledgeable dealer, or do your homework and research how to tell the difference! It takes examining and studying hundreds of of examples to know for sure, but here is a quick clue. Thumbnail advice: The fakes are usually crude, inferior work, that when labeled almost always say "Murano" and almost never say "Made in Italy". They rarely have metallic inclusions (flakes/dust, a.k.a. aventurine) and when they do it is never real gold. We hope that helps. At OnMyWatch, we are experienced collectors who only offer genuine, vintage Murano art glass! Feel free to message us, with a photo or item number, for a free opinion. We'll tell you if we think it is genuine--even if it is not ours!

PHOTOGRAPHY POLICY: If you have questions about photos or any part of this auction, please ask, BEFORE bidding! Photos are considered part of the listing description. The description is based on our combined knowledge, experience, and research. Statements regarding maker, age, origin, etc. particularly on unmarked pieces, should be evaluated and confirmed by you the buyer, as you are the final judge.
Any unusual white or yellow spots you may perceive on a photo are usually glare, due to our imperfect photographic technique, unless otherwise noted. If necessary for accuracy, we color-correct photos to match the actual item to our computer monitor--yours may vary.
We try to show complex pieces in a variety of lighting conditions in an effort to exhibit the full range of the piece's appearance. Should you desire additional angles or clarification, please feel free to contact us through the eBay system.
Photos are not representative of actual size. Please review all high-resolution photographs--at 100%. Item may look smaller or larger than actual. Any other object in photo is included for scale only. Close-up photos will always tend to show and exaggerate minor defects. Please keep this in mind: defects seen at 100% resolution may not even be visible with the naked eye.
NORMAL WEAR: Most of our items are vintage or antique--many are over 100 years old! With this in mind, you will undoubtedly find minor signs of normal wear and/or patina on most every item. When we find exceptional wear, manufacturer's defects, damage and/or repairs, they will ALWAYS be noted in the description. Minor usage marks will not be remarkable.
OPINION: Description and condition statements are always our opinion. We are not experts on this item. If you know something about it that we have omitted or misstated, please contact us to share that information. We strive for 100% accuracy! Your help is always welcome and appreciated!

Visit Our eBay Store


© onmywatch 2018, all rights reserved

We accept PayPal.
Another method, by special arrangement before purchase.
We expect payment arrangements within THREE DAYS from end of auction. If payment has not been made or arranged within 7 days, the article will be relisted and 'cancel sale' initiated.

Carefully wrapped and shipped via
or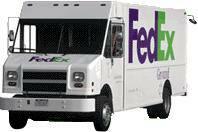 with delivery tracking and insurance.
GENERAL SHIPPING INFO: We generally ship within ONE business day of receiving cleared payment. We only ship to PayPal CONFIRMED ADDRESSES, within U.S., via FedEx SmartPost, USPS Priority Mail or FedEx Ground/Home Delivery, as well as other 'special circumstances' carriers. Alaska, Hawaii, P.R. and all other 'non-continental-U.S.' shipments may incur a shipping surcharge, which may be added to invoice or invoiced separately. P.O. Boxes are not eligible for Standard Shipping Rate!

STANDARD SHIPPING: MUST GO TO PHYSICAL ADDRESS! This is the 'bargain-level' of our shipping offerings, usually carried by FedEx SmartPost. Since this method does not deliver to P.O. Boxes: We DO NOT SHIP TO P.O. Boxes at this level! If you have a P.O Box as your primary eBay address and want to use this method, please add your physical address to your eBay Confirmed Addresses list and switch to that address in order to choose Standard Shipping. Or, you may upgrade to one of our other shipping methods at nominal cost.

OVERNIGHT SHIPPING: We ship by whichever method is most appropriate for cost and customer preference, within logistical limits. Please let us know if you have preferenced shipping specifics and we will make the effort to accomodate you!

TRACKING NUMBERS: As soon as your item(s) are shipped, tracking information is

immediately

sent to you by eBay message and posted on your eBay account page.
COMBINED SHIPPING: WE LOVE It! Combining items in one package will be done only when safe for your purchase and economical for you! Items should be paid for only after appearing together on ONE INVOICE. We'll invoice you fairly for auctions paid for at the same time. Please do NOT pay for a single purchase if you plan to combine shipping on subsequent purchases that may be appropriate for combined shipping. Combining is limited to a seven day period. We always appreciate an e-mail stating your intentions. Remember: Once you pay, you cannot combine any other purchases on that shipment, as per the eBay system!

---

INTERNATIONAL SHIPPING
Most international sales are offered to be sent via eBay's Global Shipping Program (GSP). EBay calculates all shipping and import charges, which are not visible or controlled by the seller. Nothing should be due on delivery, since these are paid by you in advance! Please consult your local listing for eBay's shipping calculation to your address. PLEASE NOTE: International sales through the GSP will be governed by eBay rules for returns. Under all international conditions, the BUYER is responsible for return shipping. There will be no partial refunds considered.

OTHER OPTIONS: If there are other international shipping options listed they will NOT include your country's import fees or customs duties and any such charges are the responsibility of the buyer exclusively--to know and to pay--when using any other methods, except the GSP. We are expressly not liable for any county's import taxes and they are not additional shipping fees.
Thank you!



We're not happy until YOU are HAPPY!

RETURNS
30-day return policy for any reason!
Under "More Actions" simply choose "Return This Item." Item must be packed in original materials--or equivalent--and sent back FULLY INSURED.
We're easy to work with and make it easy for you!
- RETURN SHIPPING CHARGES: Return shipping is normally the sole responsibility of the Buyer.
- MISREPRESENTED ITEM: If you believe your listing to be mis-described, please contact us immediately! It is very rare and if it ever occurs, we will make a 'both directions' shipping adjustment by refund--on receipt and inspection of item.

- PARTIAL REFUNDS: We have a strict NO PARTIAL REFUNDS Policy!



Proud to be a member of the
Glass and Pottery Sellers' Association.


Click for Info (above)

Please use the Ask A Question link (below in the Questions and Answers about this item section) through eBay for all communication.
We will usually be able to reply quickly and always within 24 hours, so please don't wait until the end of the auction.
Thank you!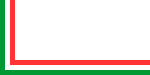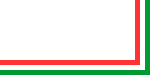 Save time & money with
FREE Auctiva Image Hosting.Create listings that get noticed!
with Auctiva's 1,800+ Templates.


Auctiva,
The complete eBay Selling Solution.
Track Page Views With
Auctiva's FREE Counter