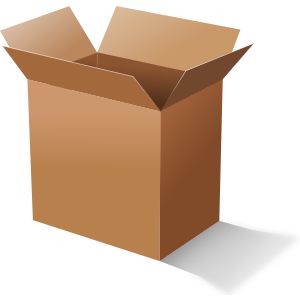 Free Shipping on Everything. Always.
Order Now! Same day shipping on all orders placed by 3:00 PM CST

Digital Audio Converter
Description
This Digital SPDIF (Coaxial/Toslink) Audio Converter allows the user to convert a digital RCA Coaxial connection into a Digital Optical Toslink connection. With it's built-in amplification feature, it can also serve as a repeater of audio signals and extend (double) the transferring distance
SPDIF Digital Audio Converter - Converts RCA Coaxial to Optical Toslink*
Input: RCA Coaxial
Output: Optical Toslink
Audio format support: LPCM2.0/DTS/Dolby-AC3
Supports amplification of SPDIF audio and extends the transferring distance, through toslink cables
Compact Size and easy to install
No loss of quality
Powered via USB Cable (included)
*Please note that this only converts RCA Coax to Optical Toslink. It is not bi-directional and WILL NOT convert Toslink to Coax.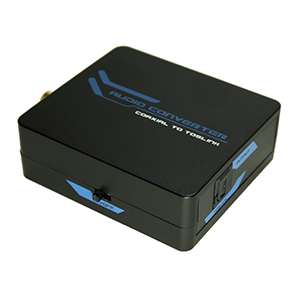 Pay me securely with a credit card or through Paypal!
We also accept:
Credit cards via Phone


Shipments will either be sent via UPS Ground or the United States Postal Service. Generally, packages that are being shipped to a commercial address or packages that are over 5 lbs will be shipped using UPS Ground. Residential shipments weighing 5 lbs or less may be shipped out via the United States Postal Service depending on their size, weight, and delivery zone.
No matter what delivery method we use, you can be assured that we will ship your order out as quickly as possible. We ship all in stock orders the same business day if orders are received by 3pm Central.
UPS Ground Shipping Schedule: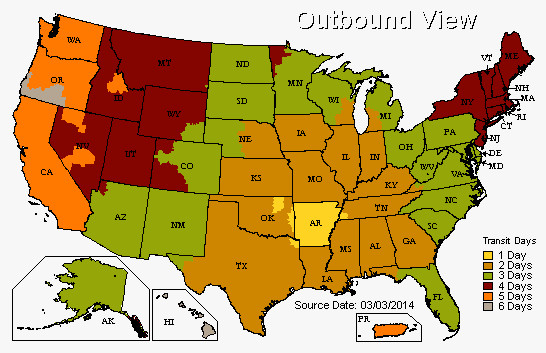 *Please note that our free shipping is to the 48 contiguous states. Any area outside of the 48 states will have to pay additional shipping costs (HI, AK, PR, etc.)


Returns and exchanges are accepted within 30 days of the receipt of the merchandise. A full refund or exchange will be given if the merchandise is found to be damaged, defective, or not as described in the auction. Returns for any other reason will get a refund minus the cost that was incurred by FOURPAIR Teledata to ship the item.
Before making a return, the buyer must contact FOURPAIR Teledata through the Ebay message system in order to obtain a return approval number, or the return will not be accepted.